We are giving contents to watch movies and tvshow online for free to all, we put little ads to pay our expenses.
Support us to share everywhere to grow. thanks - Primewire.sc
Be Cool, Scooby-Doo! Season 2 Episode 18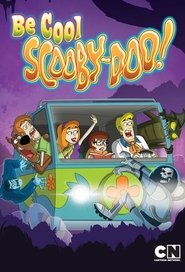 Be Cool, Scooby-Doo! Season 2 Episode 18
Fred's worst nightmare comes true when an evil spirit possesses the Mystery Machine and turns his beloved van into an unrelenting monster.
Episode Title: Ghost in the Mystery Machine
Air Date: 2017-07-21
Year: 2017
Watch More Primewire Series Online
Lost
Suspicion
Suspicion
AmanisforcedtobecomeanFBIinformantaftermakingabaddealwithhisnewwealthyneighbor.
Carpool Karaoke
Carpool Karaoke
Celebrity pairings ride along in a car together as they sing tunes from their personal playlists and surprise fans who don't expect to see big stars belting out tunes one…
Las Vegas
Las Vegas
Las Vegas is an American television series broadcast by NBC from September 22, 2003 to February 15, 2008. The show focuses on a team of people working at the fictional…
Last
Last
This drama is based on the webcomic Kang Hyung Kyu. The story centers on Jang Tae Ho, who was once successful, but becomes homeless after failing at a stock operation…
Psych
Lincoln Heights
Lincoln Heights
Lincoln Heights is an American family drama television series about Eddie Sutton, a Mission Vista police officer who moves his family back to his old neighborhood, Lincoln Heights, to start…
Complications
Cheers
SafeWord (US
SafeWord (US
Acomedyshowwherefamousfriendsbecomefrenemiesthroughaseriesoffunanddaringgames.HostedbyTerrenceJ,eachcelebrityispairedwithourSafetyCrewofcomedianswhohelppushtheiropponentoutoftheircomfortzone.Theonlythingthatcanstopthehumiliationistousetheirsafeword.WrittenbyMTV
Alone
Alone
Hardcore survivalists are put by themselves in the Vancouver Island wilderness, without camera crews, teams, or producers – on a single mission to stay alive for as long as possible.