We are giving contents to watch movies and tvshow online for free to all, we put little ads to pay our expenses.
Support us to share everywhere to grow. thanks - Primewire.sc
Dateline: Secrets Uncovered Season 10 Episode 3
0
(No Ratings Yet)
Loading...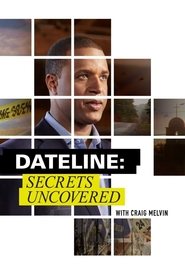 Dateline: Secrets Uncovered Season 10 Episode 3
The life of a married father of two and successful real estate appraiser ends all too soon; investigators wonder if money is a motive, or if the murder is the result of a family rift.
Episode Title: The Root of All Evil
Air Date: 2021-03-25
Year: 2021
Watch More Primewire Series Online
TaleSpin
TaleSpin
Baloo the Bear stars in an adventurous comedy of love and conflict with his friend Kit Cloudkicker. Rebecca Cunningham and her daughter Molly purchase Baloo's failing company and Baloo must…
The Sparticle Mystery
The Sparticle Mystery
An experiment gone wrong causes everyone over the age of 15 to disappear from planet Earth.
Chance
This Is Life with Lisa Ling
This Is Life with Lisa Ling
Lisa Ling's investigative documentary series goes behind the scenes to discover the secret societies within the American society.
The Shannara Chronicles
The Shannara Chronicles
A young Healer armed with an unpredictable magic guides a runaway Elf in her perilous quest to save the peoples of the Four Lands from an age-old Demon scourge.
Strong Woman Do Bong Soon
Strong Woman Do Bong Soon
She is no ordinary woman. Do Bong Soon is a woman who possesses Herculean strength. She can crush objects in her bare hands when she holds them too tightly. Although…
Doctor Thorne
Doctor Thorne
The story of the penniless Mary Thorne, who grows up with her rich aunt/cousins at Greshamsbury Park estate.
Food Safari
Food Safari
MaeveO'Mearaexplorescuisinesandcondimentsofvariouscountriesalsohelpingpreparesignaturedisheswithcooksandchefs.
Mannix
Mannix
Mannix is an American television detective series that ran from 1967 through 1975 on CBS. Created by Richard Levinson and William Link and developed by executive producer Bruce Geller, the…
Lie to Me
Criss Angel Mindfreak
Criss Angel Mindfreak
Criss Angel Mindfreak is a show that aired on A&E Network. It debuted in 2005 and ended in 2010. It centered on stunts and street magic acts by magician Criss…
The Age of A.I.
The Age of A.I.
Explore the impact of A.I. and how it is transforming the way we live and work — both now and in the future, featuring some of the brightest minds in…