We are giving contents to watch movies and tvshow online for free to all, we put little ads to pay our expenses.
Support us to share everywhere to grow. thanks - Primewire.sc
Drama Club Season 1 Episode 4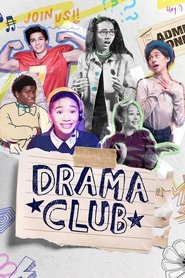 Drama Club Season 1 Episode 4
After a string of bad luck, Mack decides to wear her lucky poncho to turn things around, but causes a rift between her and Oliver.
Serie: Drama Club
Director: Madeline Whitby, Monica Sherer, n/A
Guest Star: Artyon Celestine, Chase Vacnin, John Milhiser, Kensington Tallman, Lili Brennan, Marcus Folmar, Nathan Janak, Neska Rose, Pilot Bunch, Reyn Doi, Telci Huynh
Episode Title: Luck Be a Poncho Tonight
Air Date: 2021-04-10
Year: 2021
Watch More Primewire Series Online
Youth & Consequences
Youth & Consequences
Not Available
UFO Hunters
UFO Hunters
UFO Hunters is an American television series that premiered on January 30, 2008 on The History Channel, produced by Motion Picture Production Inc., and ran for three seasons. Jon Alon…
Grips, Grunts and Groans
Grips, Grunts and Groans
ThestoogesbecometrainersofBustoff,achampionwrestler.ThebigbosshasalotofmoneybetonBustoffandorderstheboystotakegoodcareofhim.InsteadtheyaccidentallyknockhimoutandCurlymustdisguiseshimselfasBustoffandwrestleinhisplace.Thematchdoesn'tgoverywelluntilCurlysmellsWildHyacinthperfumeonaladyfanatringside.Thisdriveshimcrazyandheknocksouthisopp[email protected]a.crl.com
The Listener
The Listener
Toby Logan is a highly skilled paramedic with a secret – he can read minds. Toby never really knew his parents and grew up in foster care, this coupled with…
Ghost Adventures
Ghost Adventures
Paranormal investigator Zak Bagans and his crew, Nick Groff and Aaron Goodwin, search for haunted locations both domestically and internationally. During their investigations, Zak and crew acquaint themselves with the…
First Wave
First Wave
First Wave is a Canadian/American science fiction television series, filmed in Vancouver, British Columbia, Canada, that aired from 1998 to 2001 on the Sci-Fi Channel. The show was created by…
Mongrels
Mongrels
Mongrels, formerly known under the working titles of We Are Mongrels and The Un-Natural World, is a British puppet-based situation comedy series first broadcast on BBC Three between 22 June…
Nashville
Nashville
Rayna Jaymes and Juliette Barnes face personal and professional challenges as they navigate their paths as artists and individuals. Surrounding them, and often complicating their lives, are their family, friends…
The Embassy
The Embassy
Goesbehindthescenesofoneoftheworld'sbusiestAustralianEmbassies,inBangkok,Thailand,followingthediplomatsthatmakeupAustralia'sconsularteam.
Men in Kilts: A Roadtrip with Sam and Graham
Men in Kilts: A Roadtrip with Sam and Graham
ThisserieswillseeHeughanandMcTavishtakeviewersalongontheiradventures,discoveringtherichandcomplexheritageoftheirnativecountry.TheywilltraveltoGlencoe,thesiteofagreatmassacreandmajorclanfeud,toInvernessandtheCullodenbattlefield,thesiteofanhistoricturningpoint,knownwelltofansofOutlander.WrittenbyDeadline
Woke
Woke
Keef, an African-American cartoonist, is finally on the verge of mainstream success when an unexpected incident changes everything. He must now navigate the new voices and ideas that confront and…