We are giving contents to watch movies and tvshow online for free to all, we put little ads to pay our expenses.
Support us to share everywhere to grow. thanks - Primewire.sc
Under Investigation Season 1 Episode 4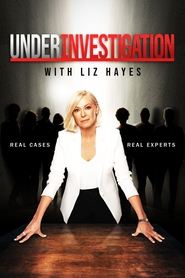 Under Investigation Season 1 Episode 4
Toddler Jaidyn Leskie was murdered in 1997 in a case that transfixed Australia. Greg Domaszewicz, who was acquitted of the killing, speaks out for the first time in more than 20 years – and our expert panel re-examines the evidence.
Episode Title: Jaidyn Leskie – Little Boy Lost
Air Date: 2021-03-22
Year: 2021
Watch More Primewire Series Online
Back to the Rafters
Badehotellet
Badehotellet
BadehotelletisthestoryabouttheguestsandstaffatabeachhotelbytheNorthSeasanddunes.Attheheartofthestoryisthelivesofthreeyoungpeople,thechambermaidFie,themerchant'sdaughterAmanda,andthelocalfishermanMorten.Theirfatesareintertwined,andtheirstoriesareaboutemancipatingthemselvesfromtheplansotherpeoplehavemadeontheirbehalf,theattemptsonsocialascent,andaboutlosingandfindingoneselfontheway.Theseriesisinspiredbythewayoflifeatthemanyseasidehotelsofthepast,andreflectsourowntimewithitsmixtureoffinancialcrisis,denial,anddreamsofhappiness.Thestorytakesplaceintheyears1928-33wheretheworldisfallingapart.Thecharacterswillgothroughtearsandlaughterinthecaptivatingjourneythattakesplaceastimeschangefromoptimismtocrisis.It'samulti-plot-seriesthatdynamicallyshiftsbetweenupstairsanddownstairs,andbetweenseriousnessandhumour.WrittenbyBadehotellet
The Titan Games
The Titan Games
Dwayne Johnson presents and stars in "The Titan Games," a groundbreaking new athletic competition based on Dwayne's belief that within each and every one of us is the potential for…
Coupled
Coupled
Coupled follows 12 single, smart and young professional women looking for love who will meet face-to-face with eligible single men against the beautiful backdrop of the Caribbean islands.
Survivor
The Secret Life of Kids
The Secret Life of Kids
A comedic social experiment where we watch as kids approach topics such as love, hate, relationships and lying, all caught on hidden cameras. Behind the scenes experts provide revealing commentary…
Women on the Verge
The Irregulars
The Irregulars
In Victorian London, a gang of troubled street teens are manipulated into solving crimes for the sinister Doctor Watson and his mysterious business partner, the elusive Sherlock Holmes. As the…
The Red Serpent
Minder
Minder
Minder is a British comedy-drama series about the London criminal underworld. Initially produced by Verity Lambert, it was made by Euston Films, a subsidiary of Thames Television and shown on…
Betas
Betas
In Silicon Valley, the right algorithm can make you a king. And these four friends think they've finally cracked the code.
A.N.T. Farm